News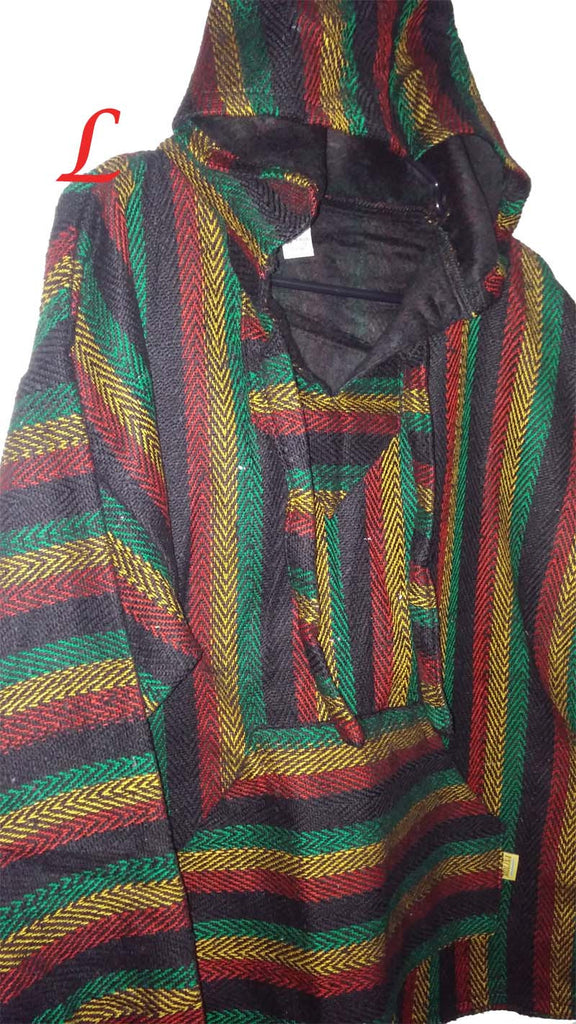 Baja Hoodies or Drug Rug, Which do you Prefer to call them?
Inspire and dazzle your friends and family with these comfortable stylish Oaxaca Baja Shirts. What better way to stay warm in the cool evenings than to wear one of these Baja Hoodies. Use one of these great pull over hoodies for at the beach, camping, around a campfire or just out and about just having fun.
The Baja hoodie originated in Mexico, and was once was rather infamous for being associated with the cannabis, the Hippie culture and the surf culture. The Baja Hoodie like all sweatshirts is strictly casual wear and like all hoodies, the Baja is a highly versatile jacket that can be dressed up or down in a number of ways and invokes a sense of nostalgia among people from the 80's. For a long time, they were associated with surfers and surfing in Mexican coastal towns and were a part of beachwear. After coming to be associated with the hippie and cannabis culture, these jackets got a bad name (Drug Rugs) and at one point, whoever wore these hoodies were considered to have something to do with drugs! This is not true today; The Baja Hoodies are enjoyed by all ages and cultures!
Read more →
---
You may even find that Collectors item you just cannot live without, or that hard to find Kangertech Products, vaporizer mods and atomizers, Baja Hoodies, Ponchos, Mexican Blankets, crystal glassware, salt and peppers and more.
Goblin Deals, Started as a way to liquefy some of our belongings. We then found we enjoyed selling the items we were finding and wanted to pass those deals along to others. 
We are constantly adding new and exciting items, some of these are brand new never used and others are used items. You will never know what you will find so come back often.
 Now that you know a little about us I wanted to say we are in the progress of updating our inventory so please check back to see new and exciting products.
Read more →
---
---