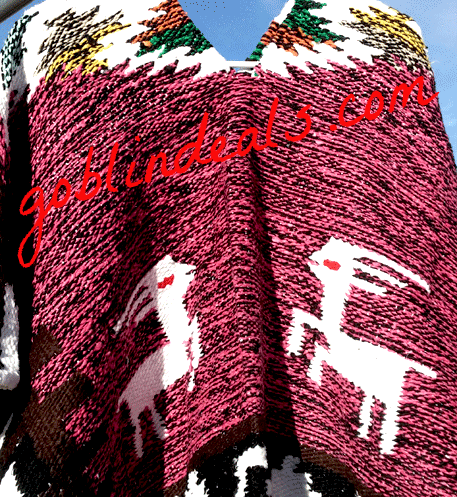 Pink Goat Poncho
---
---
---
Mexican Goat Poncho
Extra Fancy Poncho
Pink Color 82" X 42"
Made in Mexico, the fancy poncho is a high-quality, non-itchy, acrylic cotton polyester blend. Perfect for all outdoor activities.
This poncho also features a goat design which is a symbolic animal to parts of Mexico and often used in ceremonies. It is the perfect poncho to wear as part of a costume that will be sure to impress your friends or even would look nice as a feature poncho on the wall. The craftsmanship and quality of this poncho is amazing as it is made by artisans that have dedicated their lives to making the highest quality textiles.
Acrylic Cotton Polyester Blend
---
Share this Product
---
---